$

50.00
COLLECTION SET: EPISODE ONE + CULTURALLY INSENSITIVE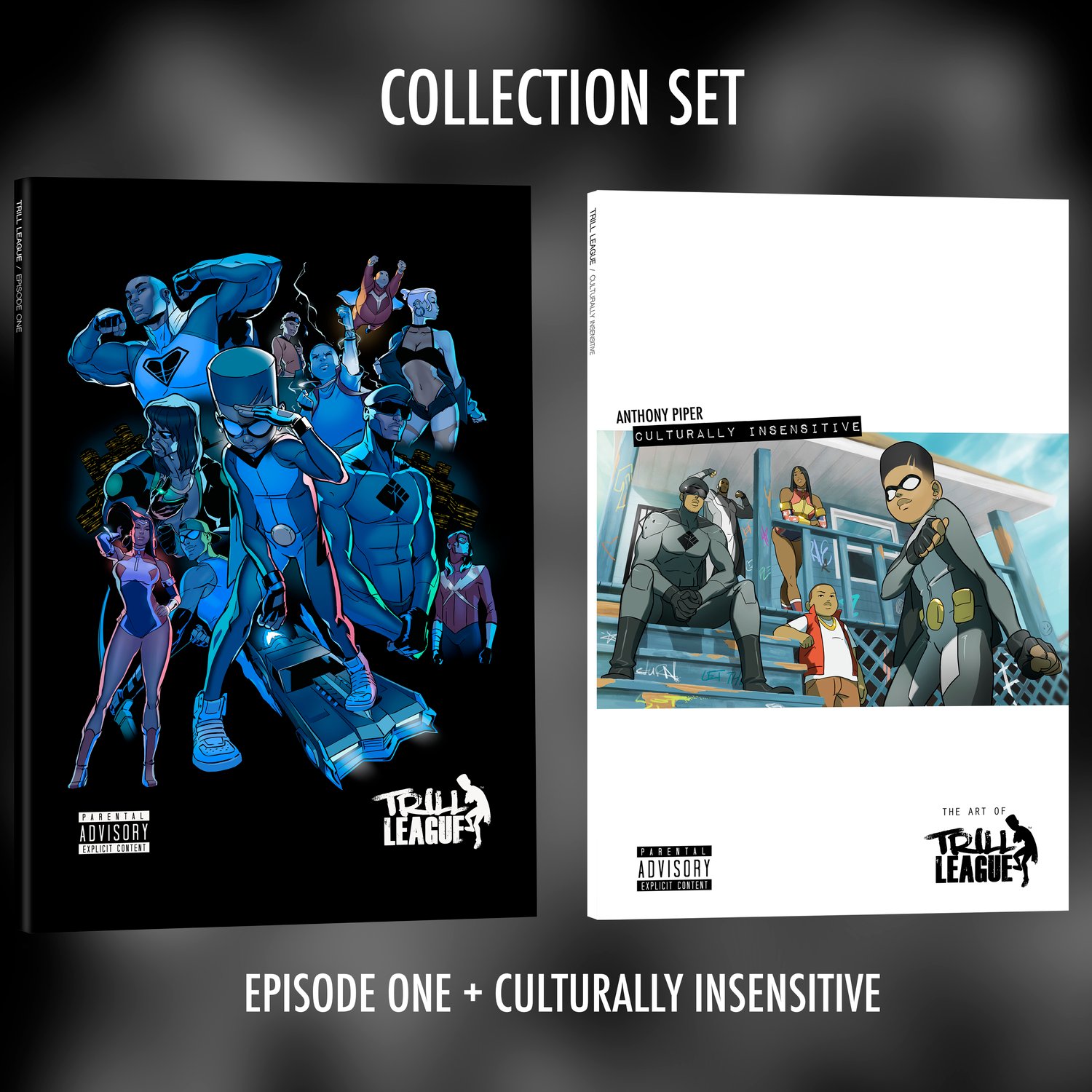 Get Printed Copies of both the 80-Page Episode One and 92-Page Culturally Insensitive Art Book at a discount.
EPISODE ONE: The Debut Issue of Trill League. The 72-Page adventure takes place immediately after the events of Issue 0 and introduces the first threat to the Trill League's existence: Superproducer Bigg Banks.
CULTURALLY INSENSITIVE is an update to The Black Book, and contains Trill League character bios, webcomic drops, Issue 0, along with art and concepts from the animated series pitch (Limited Copies left).
PLEASE NOTE: Comic Contains ADULT MATERIAL including explicit language, mild nudity, and sex.
Includes:
11x17 Mini Poster*
*Mini-Poster is limited to quantities left.