$

10.00
CULTURALLY INSENSITIVE ART BOOK (DIGITAL)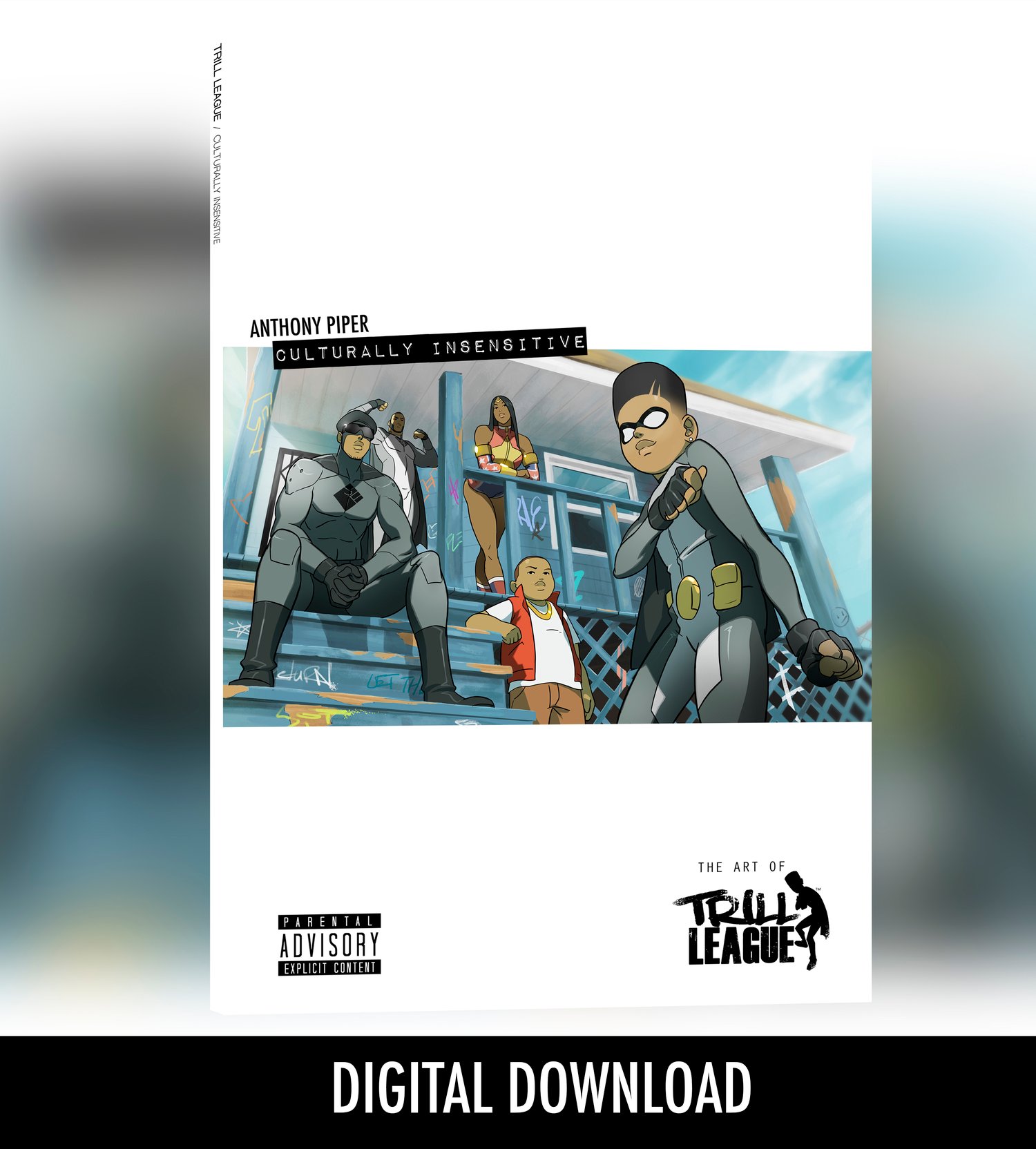 Culturally Insensitive is an update to The Black Book, and contains Trill League character bios, webcomic drops, Issue 0, along with art from the animated series pitch, and concepts notes which lead up to the Episode One comic book.
NOTES:
1. Comic Contains ADULT MATERIAL, including explicit language, mild nudity, and sex.
2. IF YOU PREVIOUSLY PURCHASED "THE BLACK BOOK", 85% OF THE CONTENT IS THE SAME MATERIAL.