$

10.00
TRILL LEAGUE EPISODE ONE (DIGITAL)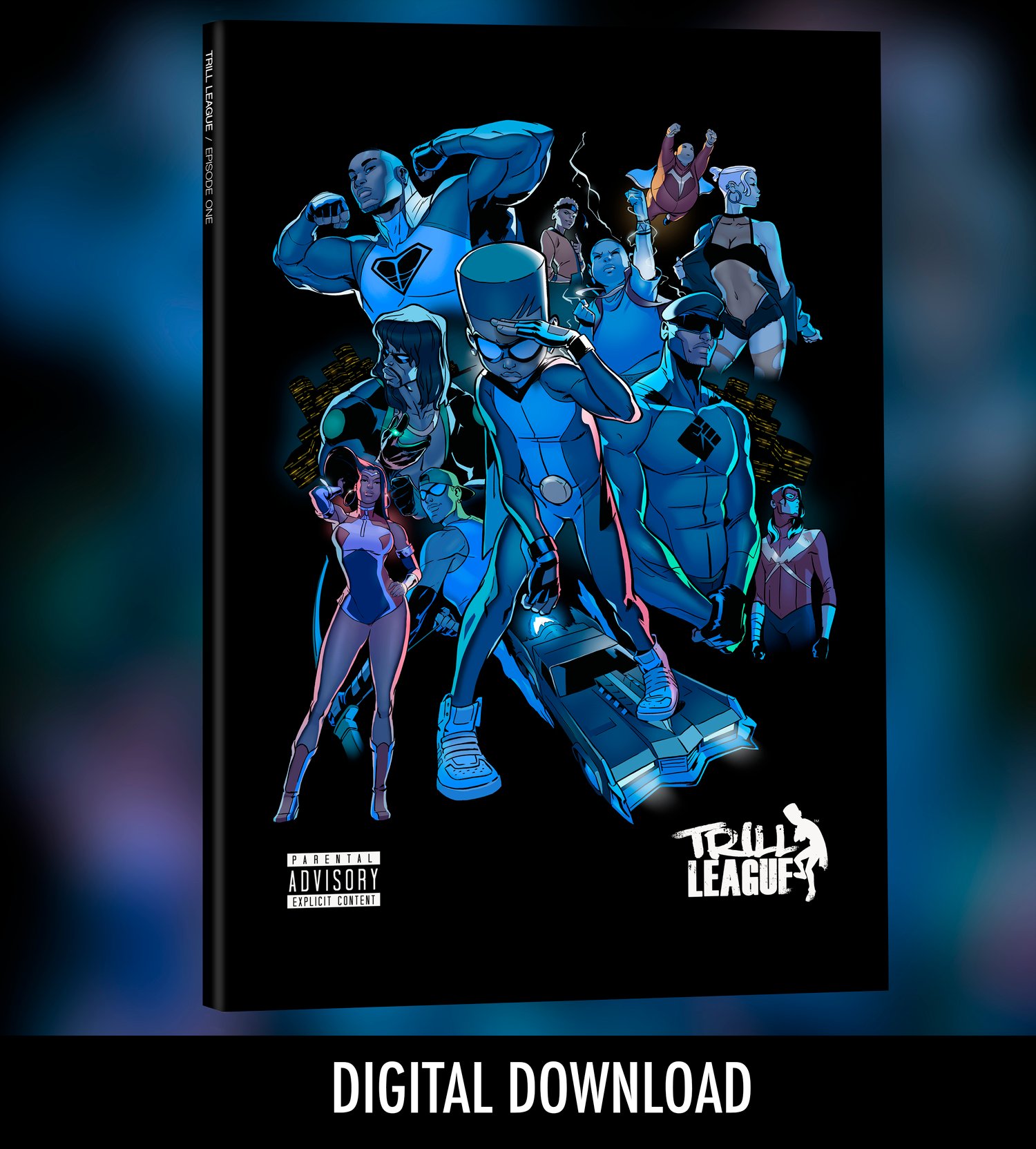 The Debut Digital Issue* of Trill League. The 60-Page adventure takes place immediately after the events of Issue 0 and introduces the first threat to the Trill League's existence: Superproducer Bigg Banks.
NOTES:
1. Comic Contains ADULT MATERIAL, including explicit language, mild nudity, and sex.
2. Digital Comic DOES NOT INCLUDE the 5-Page Bonus Story: White Noise (Bonus Story is only in Physical Edition of Episode One).
*DRM-Free PDF Download